From the Director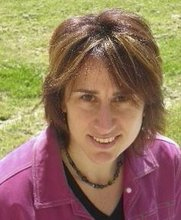 jesikah maria ross
The ART OF REGIONAL CHANGE (ARC) weaves together different perspectives and sources of knowledge to critically examine the struggles of the past, issues of today, and possibilities for a better future.
For the past ten years, I have worked with social action groups to develop and manage collaborative media art projects aimed at effecting community change. At the same time, I taught university courses in which students learned the history and production of community media and partnered with local organizations to create social issue documentaries—seeing how theory informs practice and discovering where practice forces us to find new theories.
In my new position at ARC, I have found the ideal space to work across what are too often seen as divides between university and community. As the director, I animate and facilitate community cultural development projects that involve faculty, students, and community members in collaborative, place-based storytelling.
In these projects, community members draw on their own expertise to identify themes and communicate opportunities and challenges faced in their immediate environment. Scholars help connect these issues and trends to broader contexts. Students partner with residents to conduct community research, share skills, and create art. Artists support all groups in representing information and experiences in stories that are aesthetically and emotionally engaging.
ARC projects culminate in public presentations-in schools, community centers, museums, and council chambers-where project participants share their work and engage audiences in dialogue, storytelling, and problem solving.
This multi-faceted approach to interpreting community life provides dynamic opportunities for engaged scholarship, artistic practice, social change, as well as personal and professional growth for all those involved.
Such collaboration yields a range of scholarly and artistic works (documentary films, exhibits, publications, websites) as well as opportunities for critical engagement between the university and community organizations working throughout the Central Valley and Sierra Nevada Mountains.