People
jesikah maria ross
Co-Founder/Director
tel: (530) 754-6491
email: jmross
jesikah maria ross is a community cultural development practitioner whose teaching and production work centers on collaborations with schools, community-based organizations and social action groups to create projects that generate media art, civic participation, and social change.
ARC was co-founded and is supported by:

Carolyn de la Peña is an associate professor in American Studies and the director of the UC Davis Humanities Institute. She is interested in issues concerning the humanities including how we create structures that enable fruitful science-humanities collaborations, facilitate and reward humanities scholars for publicly engaged scholarship, and use digital humanities to ask new questions about culture.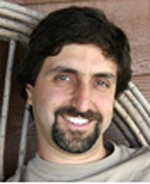 Jonathan London is the Director for the Center for the Study of Regional Change, a Senior Researcher for the Environmental Justice Project and an Assistant Professor in Human and Community Development. His research focuses on rural social movements, community participation in environmental and natural resource management, and questions of equity in rural development in the Central Valley.